As the largest regional chamber of commerce in WNY, we bring approximately 4,500 people together each year via an unprecedented number of events, meetings, and workshops. Designed to facilitate networking opportunities, encourage business development, support professional development, and drive business advocacy, there is a BNP event for every member of your organization. 
DEI Success and Challenges at Work
Micro-Session A
Summary
Our panelists, representing small, medium and large companies, will discuss what has worked and what hasn't worked at their organizations and how attendees can benefit from their challenges and successes.
Maintaining Momentum in the Face of D&I Fatigue
Micro-Session A
Summary
Rolanda Ward Ph.D., MSW Endowed faculty Director at Niagara University, will explain how DEI fatigue has crept into business and what can be done to keep your plan on track.
LGBTQIA+ in the Workplace
Micro-Session A
Summary
Learn how to utilize more inclusive and affirming language addressing employee pronouns and gender identity with tools and resources to enhance the workplace culture. Presenter: Rachel Parrino, Diversity Practitioner & Consultant
Qualities of An Inclusive Leader
Micro-Session A
Summary
This workshop will focus on activation, accountability, and advocacy. Participants will learn the skills and behaviors of inclusive leadership and assess where there are on this continuum. Leaders will identify ways to become more inclusive in their everyday actions. Presenter Latise Hairston, HOPE Founder & CEO will take attendees through the steps to be an inclusive leader
Mitigating Barriers to Upskilling Underserved Populations
Micro-Session A
Summary
Training Programs that Mitigate Barriers to Upskilling Underserved/Marginalized Populations Presenter: Stephen Tucker, President & CEO of Northland Workforce Training Center
Panel: Hiring and Retention
Micro-Session B
Summary
There is no greater need in our community than recruiting and retaining quality employees for the benefit of businesses and the local workforce. Learn how to engage diverse candidates and build a culture of inclusivity. Moderator: Kenya Hobbs, Director, Community Engagement & Equity Initiatives, Buffalo Niagara Partnership Panelists: Beth Sullivan, MBA, PHR, SHRM-CP · Director of Human Resources at United Way of Buffalo & Erie County Kathryn Alterio, Senior VP HR, People Inc. Thaddeus Dunn, Founder & CEO, Right Fit Recruiting
DEI Data Matters: How to Collect & Interpret Relevant Data
Micro-Session B
Summary
Jackie Hardt,Ph.D., Sr. Vice President Diversity & Inclusion, M&T Bank, will take you through the steps of collecting the right DEI information and interpreting the data for the benefit of your organization.
Developing DEI Resources: Where Hello Can Take You
Micro-Session B
Summary
Relationship building is foundational in business development and organizational growth. In this session, we'll explore how inclusive practices in Business leads to the cultivation of equitable work environments. We'll look at: Building a resource pool Allyship, collaborating, and sharing The Importance of Community Engagement How to build stronger relationships organically
Procurement: Expanding Business Opportunities for Minority Owned Business
Micro-Session B
Summary
Learn how the Buffalo Purchasing Initiative can help you to explore strategies and resources to expand purchasing options with local businesses owned by people of color. Presenter: Mauricio Canton-Diaz, Program Director, Buffalo Purchasing Initiative, Buffalo Procurement Initiative
2022 DEI Community Assessment: What we Learned
Micro-Session B
Summary
We'll discuss what the data means for our region's DEI efforts and effectiveness and how you can apply this information to your organization. Presenter: Andrea Berki-Nnuji, SVP Data Analytics, Crowley Webb and Molly Chvala, SVP, User Experience, Crowley Webb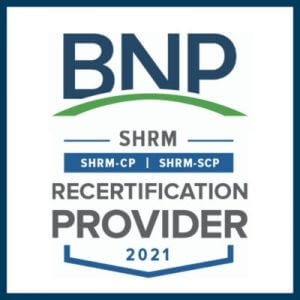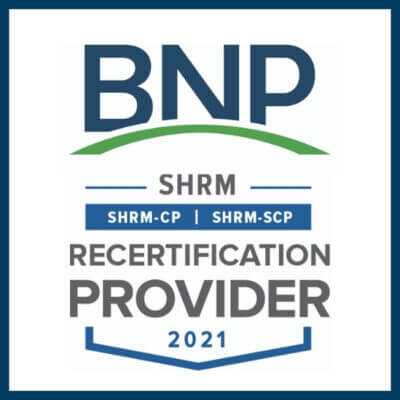 The Buffalo Niagara Partnership has officially been named an authorized Recertification Provider by the Society for Human Resource Management (SHRM). With this certification, participants in our qualified educational trainings and other HR-related programming will now have the opportunity to receive Professional Development Credits (PDCs).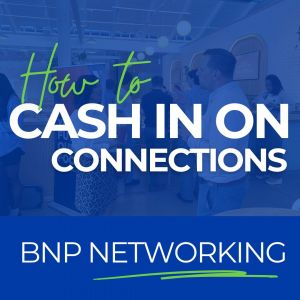 Whether you're an entrepreneur, a seasoned executive, or a budding professional, networking plays a pivotal role in your career growth. At the BNP, we understand the significance of forging meaningful connections, which is why we're excited to share the numerous benefits of networking with our members.