The BN360 year of programming includes 15+ events organized around our main tenets of connecting, developing and empowering.  All events are included with membership. All of our events are focused on connecting, developing, and empowering professionals between the ages of 21 and 40.
2022 BN360: The Art of Story Telling
Friday, September 30, 2022 (12:00 PM - 1:00 PM) (EDT)
Description
The Art of Storytelling
Presented by: Herb Escher and Carlisle Lipke, Dale Carnegie of WNY
This workshop provides the basic structure to build credibility, capture attention, and call others to action.

Successful leaders and public speakers throughout history have understood and harnessed the power of good storytelling. No matter your topic or your audience, telling a story engages your listeners and elevates your public speaking to an art.

Dale Carnegie believed that public speaking and storytelling are skills to be learned, not inborn abilities. Impactful storytelling requires an understanding of your audience, your topic, and your goal. In this workshop, you will learn the very same skills that Dale Carnegie himself used to create generations of successful business people, compelling community leaders, and even politicians.
At the completion of this workshop, you will be able to:
• Define your audience and their needs, goals, and wants
• Plan an opening, message delivery, and closing that have impact
• Use the secret to storytelling: The Magic Formula
Date: Friday, September 30
Time: Noon - 1 PM
Tickets: Free Event for BN360 Members
$25 individual event

*Event recordings for all BN360 / BNP events will now be exclusively available on the Member Portal. Please contact our Member Services Team for assistance - memberservices@thepartnership.org.


Pricing
Tickets: Free Event for BN360 Members
$25 individual event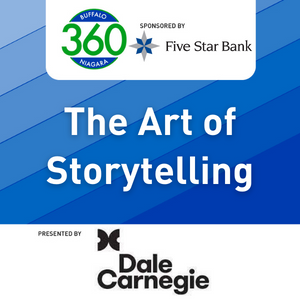 Virtual Event

Friday, September 30, 2022 (12:00 PM - 1:00 PM) (EDT)
Interested in Sponsorship?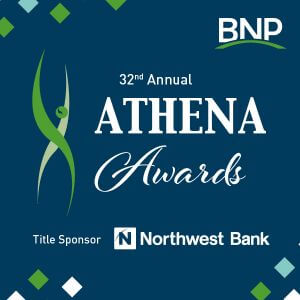 The Buffalo Niagara Partnership is pleased to announce the individual finalists for the 2023 ATHENA Leadership and Young Professional Leadership Awards®.  The awards recognize contributions made by women leaders that show professional excellence and advance the status of women throughout the Buffalo Niagara region.