As the largest regional chamber of commerce in WNY, we bring approximately 4,500 people together each year via an unprecedented number of events, meetings, and workshops. Designed to facilitate networking opportunities, encourage business development, support professional development, and drive business advocacy, there is a BNP event for every member of your organization. 
2023 Capital Conversations: Cap-and-Invest Discussion with NYS DEC
Thursday, May 25, 2023 (1:00 PM - 2:00 PM) (EDT)
Description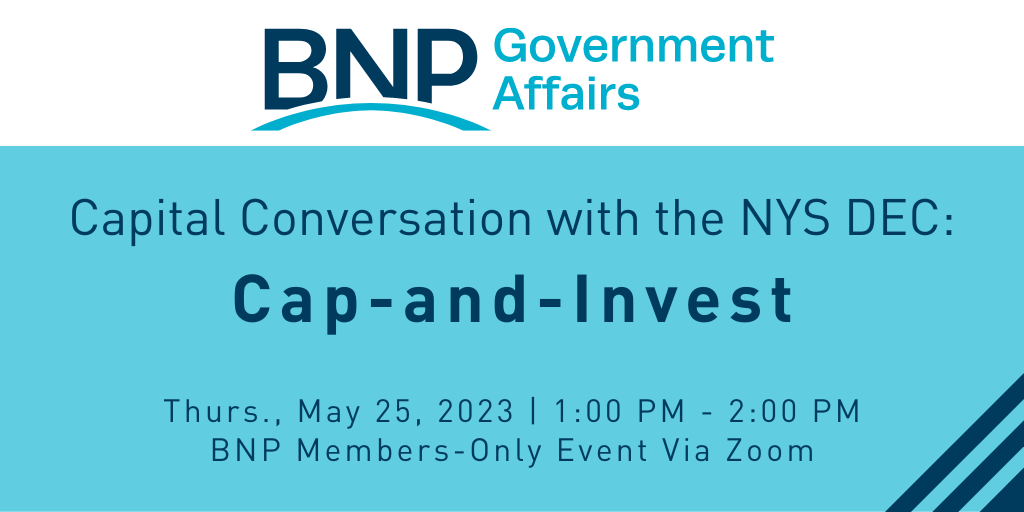 Capital Conversations: Cap-and-Invest Discussion with NYS DEC


Buffalo Niagara employers will feel the impact of New York's new climate policies, including Cap-and-Invest. Under this program, greenhouse gas emissions will be capped and certain businesses will need to bid for allowances to run their operations.


As an exclusive benefit for members, the BNP is hosting a Capital Conversation with officials from the New York State Department of Environmental Conservation. In this event, DEC officials will brief BNP members on what to expect from a Cap-and-Invest program, and attendees will have the opportunity to provide feedback.

Presenters:
Jonathan Binder, Chief, Bureau of Climate, Air, and Energy, NYS DEC
Maureen Leddy, Acting Deputy Commissioner for Air Resources, Climate Change and Energy, NYS DEC








Pricing
Free Event for Buffalo Niagara Partnership Members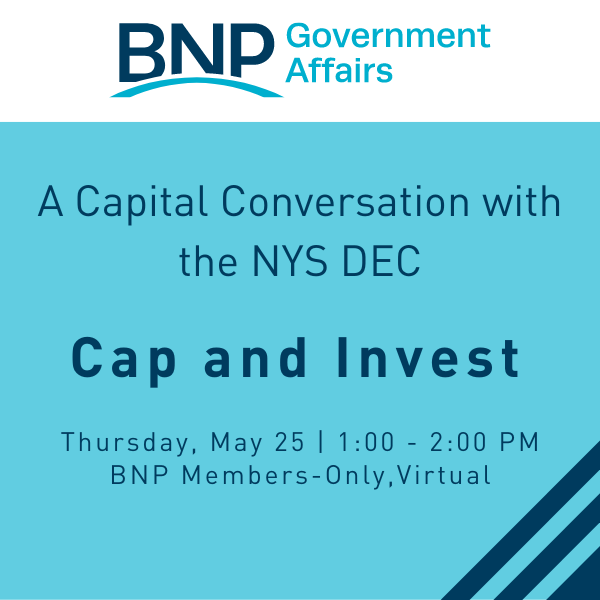 Virtual Event

Thursday, May 25, 2023 (1:00 PM - 2:00 PM) (EDT)
Thursday, May 25th 2023 1pm - 2 pm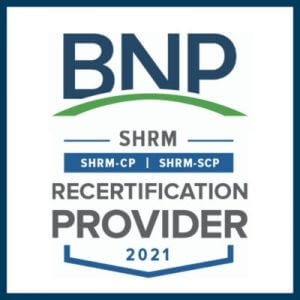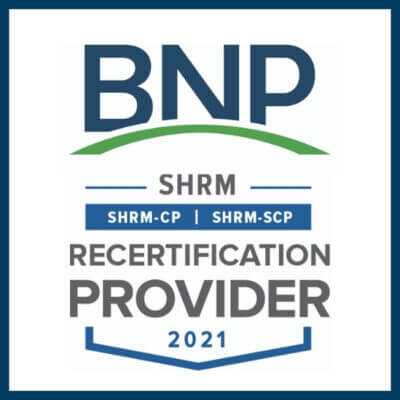 The Buffalo Niagara Partnership has officially been named an authorized Recertification Provider by the Society for Human Resource Management (SHRM). With this certification, participants in our qualified educational trainings and other HR-related programming will now have the opportunity to receive Professional Development Credits (PDCs).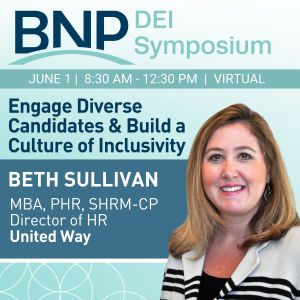 The BNP is pleased to welcome Beth Sullivan, MBA, PHR, SHRM-CP, Director of Human Resources at United Way of Buffalo & Erie County, as a panelist for the 2023 DEI Symposium. We will be helping you get to know each presenter, panelist, and moderator in the weeks ahead, leading up to the June 1st event.