As the largest regional chamber of commerce in WNY, we bring approximately 4,500 people together each year via an unprecedented number of events, meetings, and workshops. Designed to facilitate networking opportunities, encourage business development, support professional development, and drive business advocacy, there is a BNP event for every member of your organization. 
2023 DEI Virtual Learning Series 2: Affirmative Action SCOTUS Decision And The Impact On Your Business
Thursday, November 9, 2023 (8:30 AM - 10:00 AM) (EST)
Description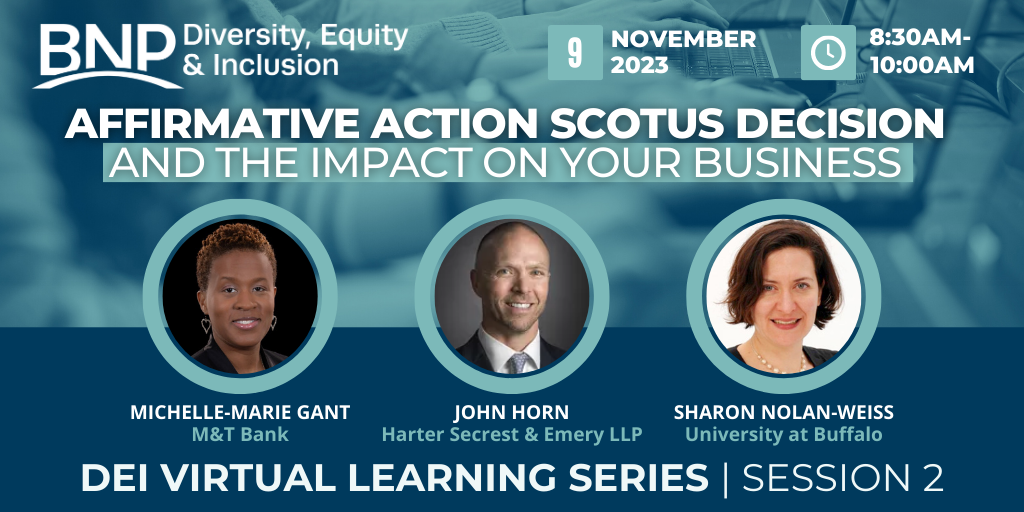 11/9 Session 2: Affirmative Action SCOTUS Decision and the Impact on Your Business
A panel discussion on the recent SCOTUS ruling on ending Affirmative Action in Higher Education and its implications for corporate America. How will businesses remain focused and engaged on advancing DEI work as an integral component of their environmental, social and governance (ESG) strategic initiatives.


What impacts will this have on developing DEI goals and metric tracking moving forward for industries.


A moderated session with an attorney, a business leader and a higher ed leader discuss the actual and possible impacts.

Panelists

Michelle-Marie Gant, Senior Vice President, Director of Diversity and Inclusion at M&T Bank

John Horn, Partner at Harter Secrest & Emery LLP

Sharon Nolan-Weiss at University at Buffalo

11/30 Session 3: How to Lead Inclusively

Share a framework for implementing inclusive leadership development strategies to guide business leaders toward enhancing inclusive and equitable workplaces. Demonstrate how coaches, mentors and sponsors can influence advancement opportunities that contribute to more upskilling assignments and equitable promotions within an organization. Is your strategy in alignment with your culture? We'll share a simple model to help you determine where your company is along the inclusive leadership journey.

Speaker
Kenya Hobbs, Director, Community Engagement and Equity Initiatives at Buffalo Niagara Partnership
SILVER SPONSOR





SUPPORTING SPONSORS
BLANC GLOBAL DYNAMISM LLC I BOND, SCHOENECK & KING PLCC I EVERGREEN HEALTH I
HARTER SECREST & EMERY LLP I NATIONAL FUEL I NORTHWEST BANK





For SHRM HR professionals, this series is valid for a total of 4.5 PDCs for the SHRM-CP® or SHRM-SCP®. 1.5 credit per event
Buffalo Niagara Partnership is recognized by SHRM to offer Professional Development Credits (PDCs) for the SHRM-CP® or SHRM-SCP®. For more information about certification or recertification, please visit www.shrmcertification.org.
Event recordings for all BNP events will now be exclusively available on the Member Portal. Please contact our Member Services Team for assistance - memberservices@thepartnership.org.

Pricing
Individual Tickets:
BNP Member: $50
Non-Members: $100

Series Individual Tickets:
Member: 3 Event Series: $99
Member Corporate Pass: $399 – Unlimited registrants. Email domain must be one company.

Non-Members:
3 Event Series: $300
Corporate Pass: $599 – Unlimited registrants. Email domain must be one company.





Virtual Event

Thursday, November 9, 2023 (8:30 AM - 10:00 AM) (EST)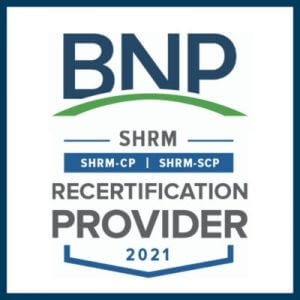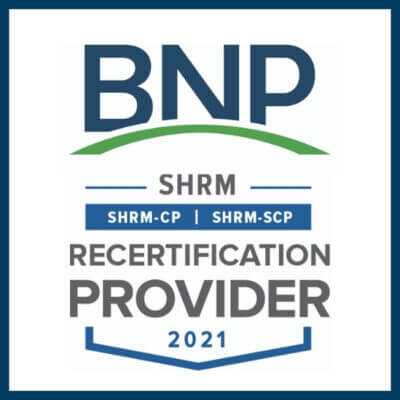 The Buffalo Niagara Partnership has officially been named an authorized Recertification Provider by the Society for Human Resource Management (SHRM). With this certification, participants in our qualified educational trainings and other HR-related programming will now have the opportunity to receive Professional Development Credits (PDCs).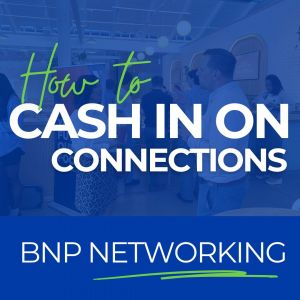 Whether you're an entrepreneur, a seasoned executive, or a budding professional, networking plays a pivotal role in your career growth. At the BNP, we understand the significance of forging meaningful connections, which is why we're excited to share the numerous benefits of networking with our members.