The Member Events Calendar keeps you informed about workshops, networking, and fundraising events hosted by Members of the Buffalo Niagara Partnership. Explore the calendar below and check back for new events! 
Ausome Evening
Friday, March 10, 2023 (5:30 PM - 7:30 PM) (EST)
Description
Explore and More Ralph C. Wilson Jr. Children's Museum
A sensory friendly evening of play for children with autism spectrum disorder. Sensory friendly music and hands-on activities provided. The second Friday of each month from 5:30 PM - 7:30 PM.
Pricing

Friday, March 10, 2023 (5:30 PM - 7:30 PM) (EST)
The Buffalo Niagara Partnership reserves the right to limit the number of postings from any one organization and to reject any posting when deemed to be offensive, inappropriate or not in the public's interest or in conflict with this policy or the mission of the BNP.  The BNP publishes calendar listings in good faith, but the submitting sponsor of the event will be responsible for checking the correctness of the entry; the BNP is not responsible for errors or and losses/inconvenience resulting from errors.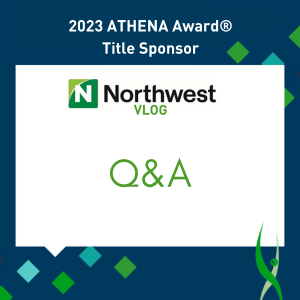 Not only is Northwest Bank the returning title sponsor for the 32nd Annual ATHENA Awards®, but their commitment to women in leadership is reflected in their daily operations.
Learn more in this video Q&A.