The Member Events Calendar keeps you informed about workshops, networking, and fundraising events hosted by Members of the Buffalo Niagara Partnership. Explore the calendar below and check back for new events! 
12:00 PM - 1:00 PM
Naeim Khanjani, MBA '17, BS '16, joins us to share his experience as a startup founder, his work to build a GovTech startup ecosystem in Washington, D.C. and advice on how to get involved with startup ecosystems that work to support entrepreneurs at ...
The Buffalo Niagara Partnership reserves the right to limit the number of postings from any one organization and to reject any posting when deemed to be offensive, inappropriate or not in the public's interest or in conflict with this policy or the mission of the BNP.  The BNP publishes calendar listings in good faith, but the submitting sponsor of the event will be responsible for checking the correctness of the entry; the BNP is not responsible for errors or and losses/inconvenience resulting from errors.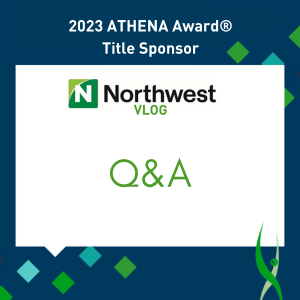 Not only is Northwest Bank the returning title sponsor for the 32nd Annual ATHENA Awards®, but their commitment to women in leadership is reflected in their daily operations.
Learn more in this video Q&A.